Fertilisers are one of the best solutions to help plants and crops across all seasons. The Arktivate fertilisers can be found in different places around Singapore. Each of them comes with different options and offers various products. The Arktivate bio fertilisers can also be found in nurseries, online garden shops, events, and roadshows.
So, here are several places where you can get food for beloved plants.
Nurseries
Plants Ate My Money
"Plants ate my money" is a nursery located in Singapore. They offer a wide range of rare tropical plants from all over the world. Their greenery comes from Holland America, Japan, and South-Eastern Asia.
Yet, not only do they sell and grow amazing plants, but also offer crop care materials. Such materials are fertilisers and potting mixes. The feeders are tested in their own greenhouse and therefore, the high-end result is guaranteed.
This is one of the places where you can get the Arktivate fertiliser. The choice includes liquid and solid variations. All you need to do is to get to their nursery and ask for the Arktivate organic, bio fertiliser.
Ban Nee Chen Nursery
Ban Nee Chen Nursery is one of the most liked nurseries in Singapore. They have all types of plants that you can think of. The range starts with herbs ending with the bonsais. Additionally, the choices vary and you can get greenery with various difficulty levels, sizes, and different light requirements.
Apart from growing and cultivating plants, they also offer pots and sources in a wide range of choices. There you can get plant media, pesticides, seeds, and garden accessories mainly designed for compost and bokashi.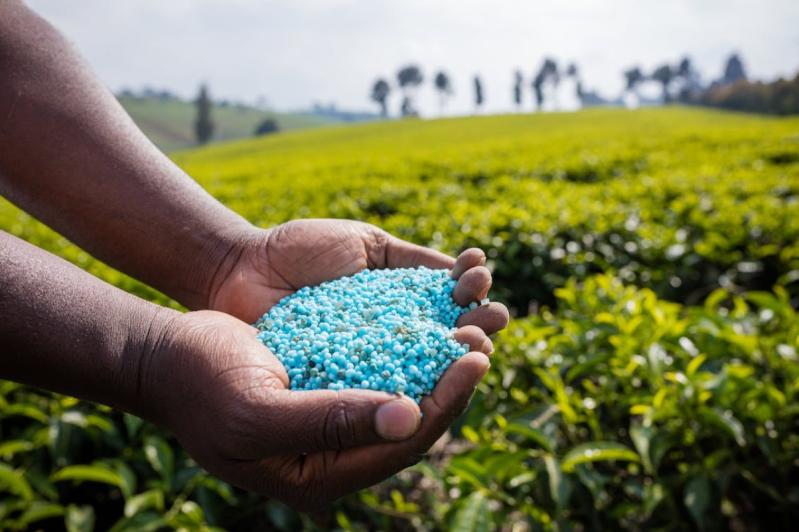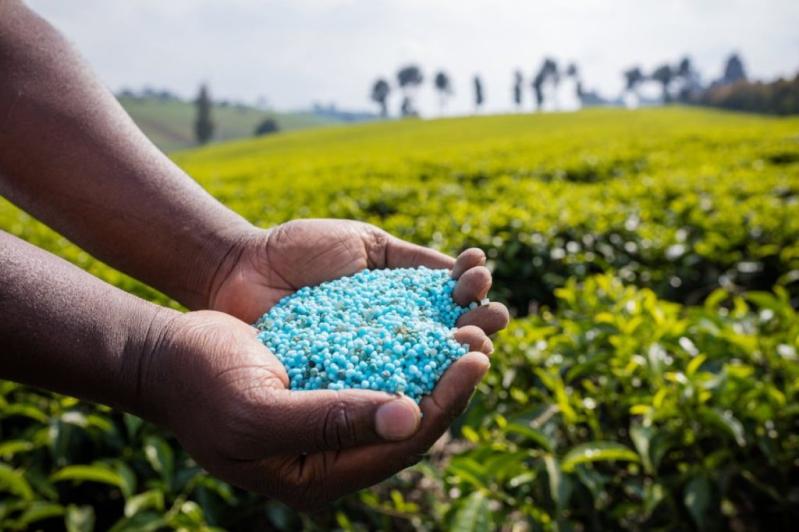 Fertilisers offered by Ban Nee Chen nursery include organic granular fertilisers, Ariod fertilisers, Aquis fertilisers, and pesticides. Each of these products comes in different sizes and packaging and is designed for specific plants.
One of their most liked product is Arktivate Organic Bio Fertiliser. Which is different from any others and offers the beneficial microorganisms that support plants' growth.
They have two options, the liquid Arktivate fertiliser and the solid one. You can either pick up the product right in the nursery or order it online.
Seng See Soon
Sing See Soon is one of the best nurseries in Singapore, where you can also buy fertiliser on top of their wide array of plants and flowers. The nursery is family-owned and has been actively cultivating plants since 1879.
Seng See Soon offers a wider range of plants, herbs, floral arrangements, fertilisers, and essential tools for gardening. You can go to the nursery and browse their merchandise in person, or order via their online shop.
Not only do they have plants and gardening tools, but also offer workshops frequently. During the workshops, visitors have the opportunity to feel closer to nature and learn more about plants' care.
FNP Fern and Petals Punggol
FNP Fern And Petal Punggol is a large florist chain that offers a wide range of plants and flowers. The floral chain is spread in several locations and has its delivery services in more than 70 countries.
FNP has the concept of gifting flowers and plants on different occasions. For example, they have specific sections for birthday floral gifts, anniversaries, personalized, combos, and many more.
The Fern and Petals Punggol has also nursery and garden care tools. So, visitors have the opportunity to choose from a wide range of different plants and also buy the essential tools for their plants' care. Their product also includes seeds and fertilisers.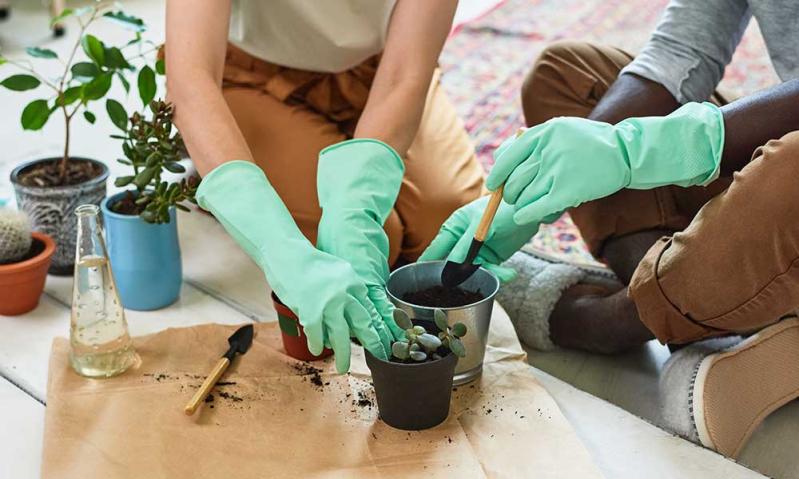 Their plants' range includes indoor and outdoor plants, air purifying greenery, cactus, bonsais, and many more. Buying preferred flower arrangements, plants, and of course fetilisers is possible in-store or online, from their website.
[email protected] is the nursery and garden center that offers a wide range of plants, however, their main product is unique and exotic plants like a special breed of Monstera. The business is very active on Facebook. On their page, it is possible to read about various different greenery and make a correct choice.
You can also see the reviews on their Facebook and webpage. The business often offers workshop sessions and events. For example, they hold the mid-autumn market every year.
The product that is offered by BNC Homegrown includes plants in all sizes and varieties, plants care tools, growing mediums, fertilisers, and many more.
Events And Roadshows
Green Chapter Shop Events
Green chapter shop is a nursery and store in Singapore. They generally offer products related to water life. Their range includes freshwater plants, terrariums, terrarium plants, marine aquariums, and many more.
The business often holds various events generally connected to the plant's care. For example, the Guided terrarium Workshops, where the adults and children have the possibility to build and learn how to take care of the terrariums.
They have family workshops and corporate workshops that include team-building activities. At the end of the event, the participants can take their creations back home.
Not only do they offer the plants and plants and workshops, but the Green chapter shop is where you can get fertilisers. They offer a wide range of feeders for your plant. The choices include organic and non-organic products.
The buyers can find the food for the specific plants. For example, there are sprays that help plants bloom and flower, and there are ones that support the foliage. The list also includes plant energizers and varieties of soil mixes.
Among the long list of feeders that the green chapter shop offers, you can get the Arktivate bio fertiliser. The choices of size, and type range and they offer liquid and solid Arktivate fertilisers individually and in a bulk.
Sunday Social Market
Sunday Social Market is a wonderful event that offers a wider range of activities which also includes the plants and garden market. Their plant lovers have the opportunity to gather in one location. Visitors of Sunday Social Market have the opportunity to see many different kinds of plants, to interacts, and make purchases.
Other than a wide range of plants, on Sunda Social Market you can also get essential plant care tools and materials such as fertilisers, growing mediums, pesticides, and many more.
Sunday Local Green Market
Sunday local green market is one of the best ways to enjoy being closer to the plants and experiencing the true potential of nature. The event is held by Sing See Soon Lifestyle garden center. The event is kid friendly and pet-friendly. So, it is a great location for families.
One of the activities of the Sunday local green market is offered by Arktivate. There, the CTO of the company teaches the importance of worms in fertiliser making process. Also, visitors get to know how they help worms to make special poop that is beneficial for plants and one of the major parts of fertilisers.
Online Garden Shops
Shopee
Shopee is an online marketplace that offers various products to its customers. Their fertiliser choices vary and come with different NPK ratios (Nitrogen, Phosphorus, Potassium), and the recommendations are different for each specific type of plant.
For example, fertiliser for herbs and leafy vegetables comes with a ratio of 27-08-08. Other options also include fertilisers designed for root vegetables, fruit, and fruiting vegetables.
They also offer pH regulators. It is visible on the website how they develop their products step by step. Bio-stimulants and mulch and bark are also among the list of products offered by Shopee. Not only for small gardens, but they have a wide range of choices for large crops too. For example, they offer granular fertilisers, crop protection liquids, and insecticides.
The buyer can get fertilisers designed for specific plants such as Melon, Rice, Tomatoes, and Vegetables. One of their fertiliser products includes BIOARK Arktivate liquid and solid fertilisers. You can get the liquid and solid fertiliser together or in pairs of one kind. The customers have the possibility to view the reviews of the product and can order immediately. For orders that are over $45, they have free delivery.
To Sum Up
Fertiliser is an essential part of the plant's maturing and proper development. During the growth season, the extra nutrients can promote root growth. But not only that, it can help to grow bright foliage, fruit, flowers, and healthy plant.
Above, some of the choices of where you can buy Arktivate fertilisers in Singapore were discussed. The brand offers a product unlike any other. Organic fertilisers contain beneficial microbes, enhancing the long-term richness of the soil. In the end, this affects the health of the greenery positively.